Faster and more convenient to peel shrimp shells, and remove shrimp veins, so that you can eat shrimp at ease.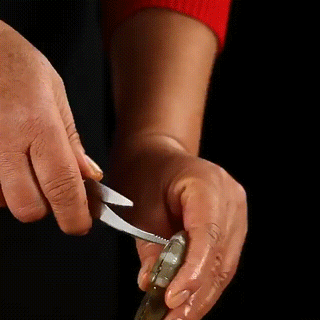 Quickly removes fish scales/ shrimp shells and lines, opens fish maw, butterflies shrimp, peels duck/chicken/pig intestines.
A must-have artifact in the kitchen.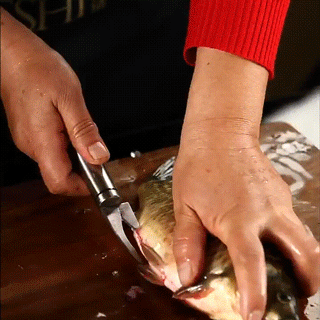 MAIN FEATURES
Fast and Efficient
Specially made for peeling shrimp, quickly peel shrimp shells, remove shrimp veins, and enjoy yourself at ease. Ideal for peeling both raw and cooked shrimp.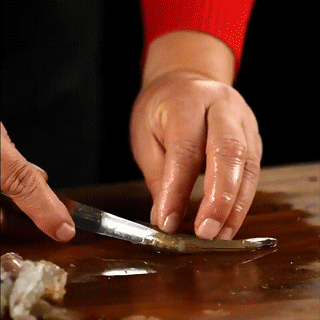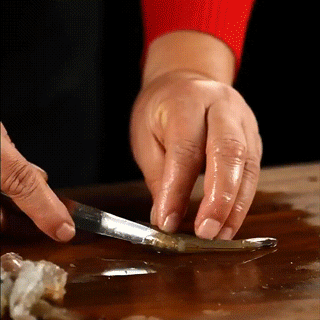 304 Stainless Steel
Made of food-grade 304 stainless steel, durable, corrosion resistant, and can be used at ease.
Multi-functional Usage
The blade is sharp, perfect for preparing seafood, fish, etc. Quickly and perfectly peel prawns, open fish maw, remove fish scales, and peel duck/chicken/pig intestines without destroying them.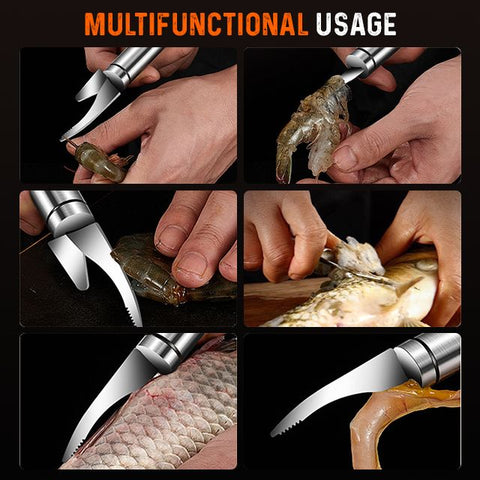 Ergonomic Design
Ergonomic handle, easy to hold, safe to use. It is a great gift for chefs, family, and friends who love cooking.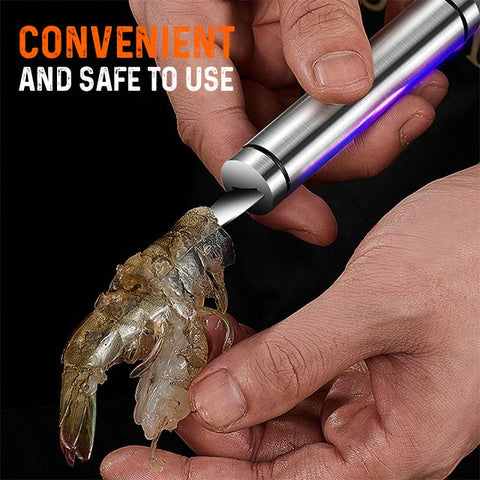 SPECIFICATIONS
Material: 304 Stainless Steel
Total Length: 23.5cm
Weight: 39g
Package Includes: 1x Multifunctional Fast Shrimp Peeler